Rebuilds and Bespoke Restorations
We are frequently asked how exactly we go about our rebuilds and restorations and whilst every project depends on the customer's requirements, the simple answer is with great care and attention to detail. A good example would a 2CV that we restore from our own stock. The standard technical specifications for our own builds are as follows: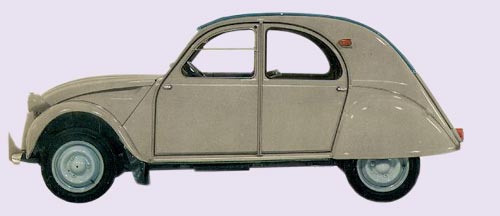 Chassis: New galvanised chassis, new cupro nickle and stainless steel brake lines throughout
Axle arms: Completely stripped, inspected, blasted to bare metal, hot zinc sprayed and powder coated
Brakes and Front Hubs: Completely rebuilt with new parts including cylinders, bearings and kingpins
Front Axle: Stripped, cleaned , inspected and fully rebuilt
Body: Fully stripped, sand blasted, panels replaced where nessasary, blasted again to bare metal, hot zinc sprayed, all seams sealed with polyurethane sealant and under body fully poly-sealed, prepared and painted in 2 pack paint and fully waxoiled
Engine: Fully cleaned and inspected, all parts replaced where nessasary, cowlings and heat
exchangers blasted to bare metal, hot zinc sprayed and powder coated - engine fully
detailed to better than factory
Gearbox: As engine - fully cleaned and inspected, brakes fully rebuilt with new discs and
components
All components not able to be blasted are stripped to bare metal, zinc primed and coated in synthetic enamel or polyurethane coating
Interior: Returned to factory specification with new seats
If you have a restoration project in mind please call us to discuss your particular requirements and take a look at some of our latest projects on the gallery pages.